Registration has ended due to meeting our max capacity for Saturday's event. Thank you to everyone that helped promote the school supply giveaway for families in our county.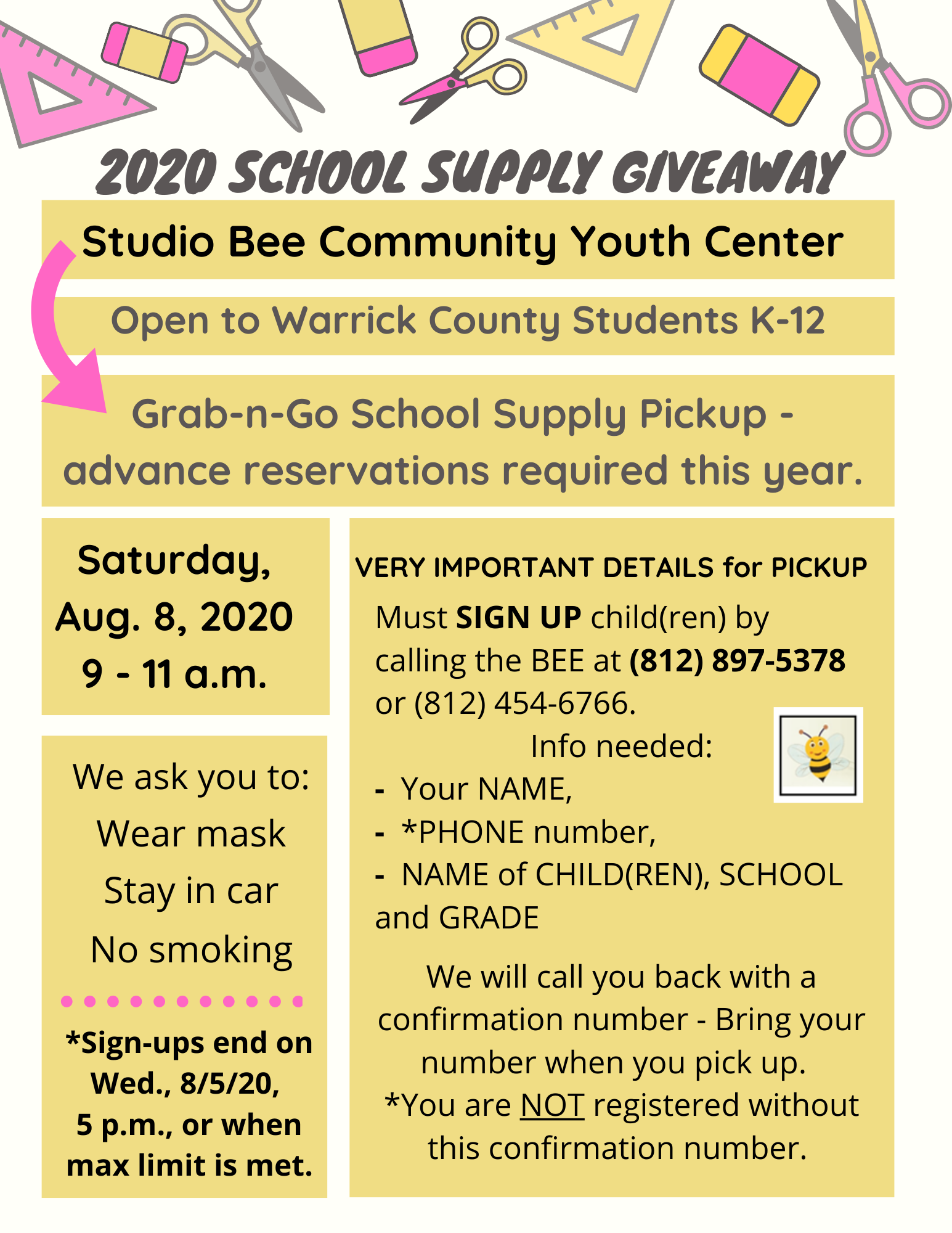 BEE's School Supply Giveaway is Saturday, August 8, 2020, from 9 am to 11 am. You must register in advance to participate in this year's drive through pickup event. We're changing it up this year to help keep you and our volunteers safe.
Call the BEE at 812-897-5468 or 812-454-6766 and clearly leave your phone number (repeat it) and name. We will call you back with a confirmation number so you know you are registered. Sign-up ends on Wednesday the 5th or if Sign-up ends on Wednesday the 5th or if max limit is met earlier.
We've had some questions about donating money to Studio Bee for the Beyond the BEE Community Outreach Program. There are two ways to access the Paypal site.
1.  Use the "Donate" button on the right side of this webpage underneath "Thank you for BEElieving." This will take you straight to our Paypal account page for donating.
2.  You can also go to http://www.paypal.com and pick G.E.M. Ministries, Inc., which (d/b/a) Studio Bee Community Youth Center operates under this name.
Thank you for your interest in helping feed families during difficult this time.